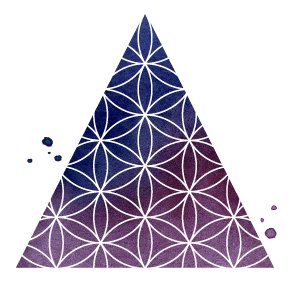 Healing | Channelling | Activating
When we connect with our inner world, our outer world begins to change
When we listen to our intuition and allow ourselves to be soul led, we are always exactly where we are meant to be. When we live from the heart we are living from a space of love and compassion and from this space we operate from a higher perspective enabling us to navigate life with more ease.
We are each on our own unique journey of discovering our highest potential and it is my passion to assist you in discovering yours. As we journey inward and listen more to our intuition we gain access to parts of ourselves we may not have even known existed. It is so true that when the student is ready the teacher will appear so if you are feeling ready to access your inner wisdom, to become your own best teacher, to embark on a healing journey and to release what may be holding you back then I look forward to working with you.
I provide Spiritual Development, Awakening Sessions, Reiki, Seichim, Channelling, Light Language, Holistic Healing, Guided Meditation, Beyond Quantum Healing, Australian Bush Flower Essences and Attunements in both Reiki & Seichim Levels 1 to Master Teacher.
All of my sessions are available in person in Sydney, Australia or Via Zoom, Wattsapp, Skype, aswell as Via Distance. If you are unsure of what Session would be suitable for you feel free to send me an email or get in touch with me via the Contact Page.
​
Narelle X
​
I did a private Reiki level 1 Attunement with Narelle and I must admit I was very impressed. Narelle is calm, welcoming and very knowledgeable about Reiki and many other subjects, she's patient and answered all of my questions, plus the whole day was an extraordinary experience. I can't recommend Narelle enough and looking forward to doing more spiritual learnings with her.
​
I can't recommend Narelle enough. I did my Level 1 Reiki through her. She is such a great teacher. She was so supportive through the whole process and even after. I've also done meditation and spiritual development through Narelle. She is extremely knowledgeable and easy to follow. I look forward to more Spiritual Development classes with her.
Thankyou Narelle!
​
I would highly recommend Narelle's services.
I have attended her meditation and intuitive classes over the years and have learnt so much from her.
I have also been lucky enough to experience several reiki sessions with Narelle and have walked away feeling grounded, balanced and calm.
Her gentle approach along with her deep knowledge and commitment are highly commendable.
I had a Beyond Quantum Healing session with Narelle and the message and healing that I got out of the session is invaluable. Narelle is a natural healer, she is very in tune with what the clients feel and need, and each session with her is very unique. She knows when to give them space, when to ask the right questions to gently trigger the answers that are most beneficial for the clients. The light language healing during the session is something very unique that Narelle brought in with her too. I highly recommend Narelle to anyone who is seeking guidance and healing through Beyond Quantum Healing.
Disclaimer: Please be aware that all sessions are to assist in the well-being of my clients but should never replace medical advice.