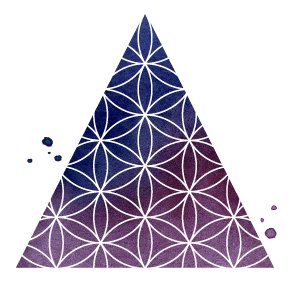 Healing|Teaching|Activation
Narelle Monteleone is a Reiki & Seichim Master Teacher, Beyond Quantum Healing Practitioner, Crystal Healer, Channel & Holistic Counsellor providing Guidance, Healing & Activation through both 1:1 Sessions and Group Session in person & via zoom.
We are always changing and going through different cycles in our lives and some of these will be positive and some more challening. It is what we grow from and learn from and the more we begin to understand that we are more than just our physical selves, the more awakened we become to the fact that everything is energy. The more we work on our energetic selves the more able we are to attract what it is we want into our lives. We are multi-dimensional beings having a physical experience and as such there is so much knowledge and wisdom within each and every one of us. We have experienced so many lives both here and off planet and it's important to acknowledge just how powerful we are and that we each have everything we need witin us to step forward and be exactly who we wish to be. Through releasing the self limiting beliefs of the past and incorporating spiritual practices into our daily routine, we are more able to to listen to the intuitive guidance available to us.
If you would like to know more about how to access your own inner wisdom and to embark on a journey like no other, I provide Sessions, Classes & Workshops in the following:
​
Reiki & Seichim Sessions

Kids Reiki

Reiki & Seichim Attunements

Beyond Quantum Healing (BQH)

Holistic Counselling

Australian Bush Flower Essences

Channeling & Light Language

Crystal Healing

Meditation Classes

Oracle Card Readings

Spiritual Development
​
​
​
​
I did a private Reiki level 1 Attunement with Narelle and I must admit I was very impressed. Narelle is calm, welcoming and very knowledgeable about Reiki and many other subjects, she's patient and answered all of my questions, plus the whole day was an extraordinary experience. I can't recommend Narelle enough and looking forward to doing more spiritual learnings with her.
​
I can't recommend Narelle enough. I did my Level 1 Reiki through her. She is such a great teacher. She was so supportive through the whole process and even after. I've also done meditation and spiritual development through Narelle. She is extremely knowledgeable and easy to follow. I look forward to more Spiritual Development classes with her.
Thankyou Narelle!
​
I would highly recommend Narelle's services.
I have attended her meditation and intuitive classes over the years and have learnt so much from her.
I have also been lucky enough to experience several reiki sessions with Narelle and have walked away feeling grounded, balanced and calm.
Her gentle approach along with her deep knowledge and commitment are highly commendable.
I had a Beyond Quantum Healing session with Narelle and the message and healing that I got out of the session is invaluable. Narelle is a natural healer, she is very in tune with what the clients feel and need, and each session with her is very unique. She knows when to give them space, when to ask the right questions to gently trigger the answers that are most beneficial for the clients. The light language healing during the session is something very unique that Narelle brought in with her too. I highly recommend Narelle to anyone who is seeking guidance and healing through Beyond Quantum Healing.
I have gained certification in Reiki levels 1 and 2 with Narelle and can attest to her professionalism, presentation, format and content of training whilst creating a safe and loving space to learn in. I have also attended several of her guided meditations which were beautiful, all different and relaxing. At the end of the sessions I felt at peace, grounded and calm. Narelle has a natural healing ability and I look forward to taking part in more sessions.
Nicoletta Volonte ~ Sydney
Please note that it is my intention through my offerings to support, uplift, guide and assist in awakening within you what is ready to emerge. My services should never replace any medical advice but to be used alongside as additional support in the best possible way. Energy Healing is a wonderful complimentary therapy that relaxes, clears and balances the Mind, Body & Spirit, therefore enabling the body to expedite the healing process more effectively.